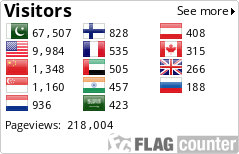 WelcomeTo our KarachiCopier`s website page
KarachiCopier is a 25 years old company specialize in refurbished copiers and its related services, now has become one of the best Supplier of photocopier in Karachi. The company is the premier supplier of digital refurbished photocopiers.
KarachiCopier.pk is running and maintaing by Dynamic Business Equipment, DBE is a leading name in
Supplier of Reconditioned Photocopier in Karachi
. The organization has set up itself as a main supplier of reconditioned Minolta, Ricoh, and Canon photocopiers, mostly imported from Europe and USA.
We Provide services for these machines at very competitive prices on agreement which include toner, parts servicing, labour and call out charges. We have specialized Experts in
Photocopier Repair Services In Karachi
. Our technicians are higly trained and their work is fully quaranteed. In our contract of services on extra amount in charge. We also provide services and repair to Ricoh, Infotec, Nashuatec, Gestetener, Rex Rotary, Toshiba, Konica Minolta, Canon, Panosonic & Kyocera copiers and printers.
We Provide Full Range of Imported Black & White Digital PhotoCopier
We also deals in sales, rental, installment of refurbished or used photocopiers in Karachi. We have wide range of analog, digital and color copiers to fullfill your needs.
RICOH PHOTOCOPIER
XEROX PHOTOCOPIER
KONICA MINOLTA PHOTOCOPIER
Our Services
You need any information call our representative at 021-32422592 & 0336-2588702 Email: info@karachicopier.pk
Our Satisfied Customers