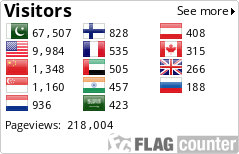 Get Copier On Rent In Karachi
KarachiCopier has been renting copier for over 25 years. Our customers includes, large and small companies. We have earned and kept many of our customer buy providing fast and professional service.
Advantages Of Renting Copier
Just by paying fixed monthly rent you can install a refurbished photocopier in your office.
As your business change, we are happy to upgrade the copier if the need arises.
Copier rental minimize your expenses.
Printers are also available on monthly rental basis.
Very competitive rental rates on all digital copiers, analog photocopiers and color copiers.
Why rent instead of buying a copier ?
copier rental include all service and maintenance, parts, toner and supplies.
We offer a large selection of top of line Business copier to fill your copier need. You can always change or cancel you program.
you can also upgrade or downgrade your copier.
Why choose us?
Reliability and responsibility after sale service, skilled technicians uncompromised quality and service.
On time delivery, installation and support.
Large inventry of copiers.
For more information call our representative 021-32422592 Cell No: 0336-2588702 Email: sales@karachicopier.pk
Our Satisfied Customers