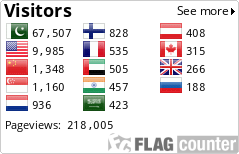 Ricoh MP 3500 Photocopier Supplier in Karachi
Productivity, Security & Efficiency for Any Office Environment
How smooth would your office workflow run if you could use a central office system taking care ofall document production and management? Designed to do exactly this, the Aficio™MP 3500/MP 4500make sure you save time, money and space. Opening up new possibilities for enhanced communication,paper- and server-less faxing, 'scan to NCP' and professional output finishing are but a few of theirimpressive capabilities. Their network connectivity is flexible, their document management and web based device monitoring impressive. And of course... these user friendly multifunctionaldevices include superb print, copy, fax and scan functionality as well! The Aficio™MP 3500/MP 4500are all-round office solutions that will keep you in front for years to come.
Maximum productivity with top output speeds of 35/45 ppm
User friendly operation via large LCD touch screen
Variety of available printer configurations & complete customisation possibilities
Range of finishing options at your disposal
State-of-the-art printing & security
You will save thousands of Rupees by purchasing refurbished copiers from us.
For more information call our representative
021-32422592
Cell No:
0336-2588702
Email: sales@karachicopier.pk
Download Brochure & Driver (Ricoh MP 2851 Photocopier Supplier in Karachi)
Download Brochure
Download Driver