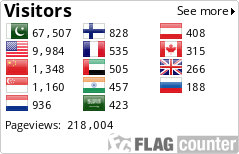 A Leading Supplier of Recondition Photocopier in Lahore
LahoreCopier.pk is one of the leading Supplier of Recondition Photocopier in Lahore-Pakistan, company is involved in the sale and service of refurbished photocopiers for more than twenty years.
The organization has also got the privilege of being pioneer copy machine service provider in Lahore and enjoys good reputation among our customers throughout Lahore.
The company has established itself as a leading supplier of refurbished Photocopier in Lahore mainly imported from Europe and USA.
We carry selected models of MINOLTA RICOH and CANON copiers. Each copier is fully inspected and refurbished in our workshop so when you take delivery you can be sure the copier is in top class working condition.
You will save thousands of Rupees by purchasing refurbished copiers from us.
For more information call our representative
021-32422592 & 0336-2588702
Email: info@karachicopier.pk